Posted by Carly Lundgren on 28th Sep 2018
Meet Julie Raasch: a photographer, naturalist, graphic designer, jewelry artist living in rural Wisconsin. We took a moment to interview Julie on her favorite products, style, and passion for photography! Keep reading to learn more about this creative multi-tasker.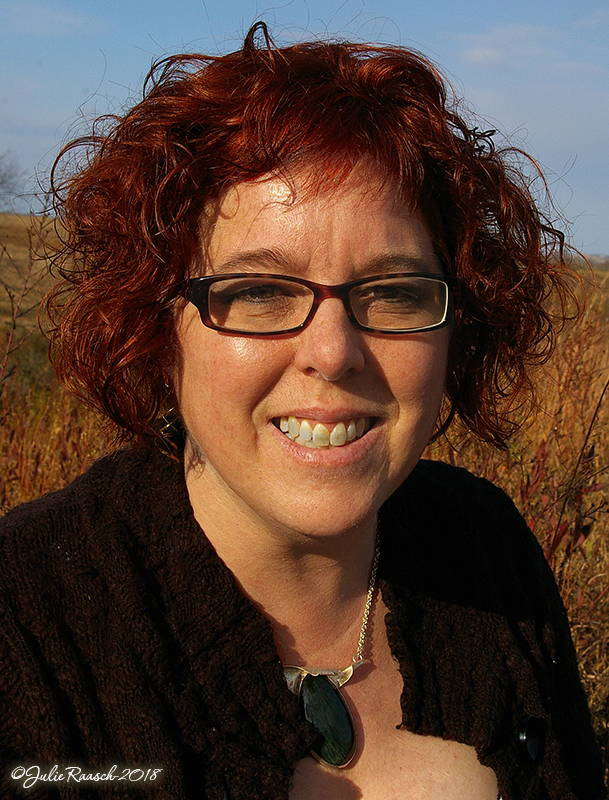 How did you develop an interest in photography?
I've always had an interest in photography as a visual medium, but did not get my first camera until I graduated from college. I took that point and shoot film camera (a graduation gift from my parents) backpacking through Europe. I loved documenting the castles, museums and walks I took while there…. they made great souvenirs, especially when on a limited budget with limited space. Many turned out so much better than just a snapshot would and I was hooked. I eventually got a 35mm camera that had both manual and auto modes. Slowly I graduated to using it more in manual than in auto and the transition to photographer was completed.
What is your favorite subject matter when taking photos?
I'll photograph almost anything, but one of my go to subjects is flowers. I was drawn to close-ups, but fought capturing flowers for a long time. Since I've started photographing flowers I've gone from documenting to pushing myself to seeing them differently or as more. I photograph them close up with my zoom and with my macro lens. I also like to photograph other areas of nature close up to show people the things they could be seeing if they took time to look. Like the photo I took of my lawn with dew on it and the mosaic of moss and lichens on the boxelder next to my house. I love watching the sky and especially the sunrise and sunset… and have more of those than will ever be seen by anyone but myself. Another favorite is fireworks, fire and lights. Just trying to capture those at night is challenge I love!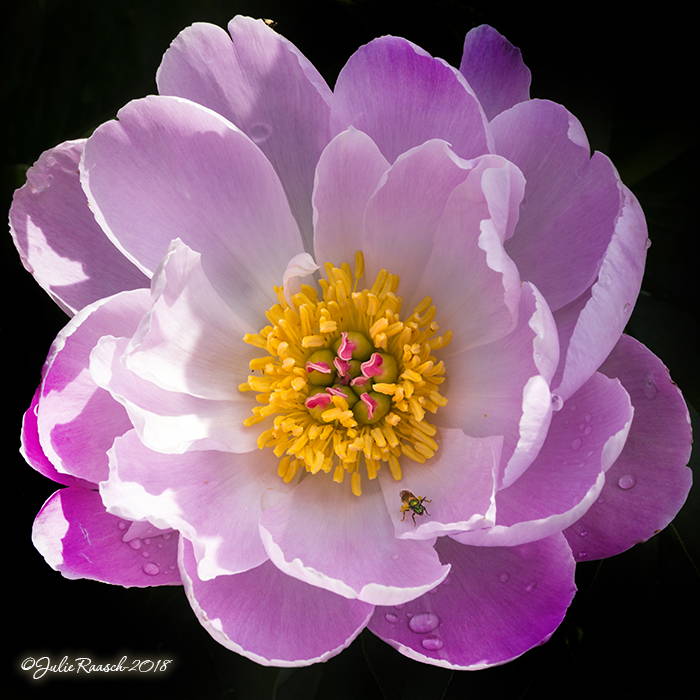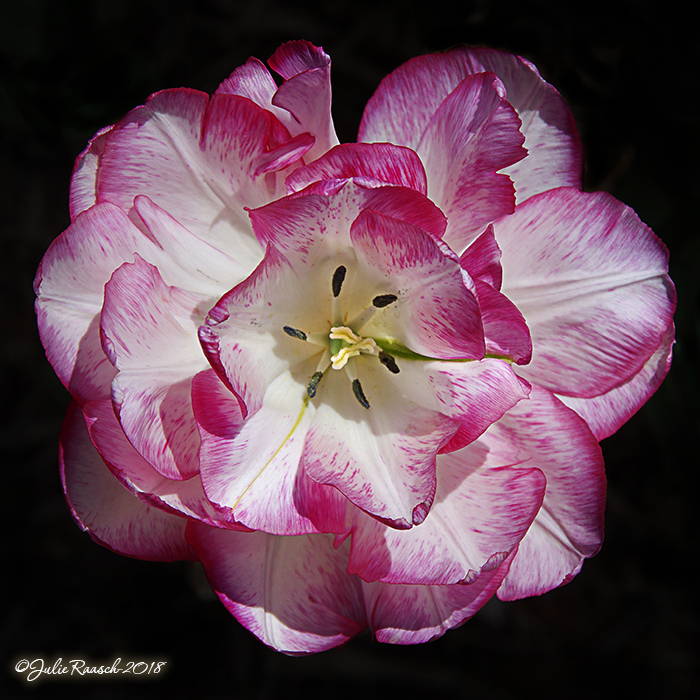 What kind of gear do you use most often?
Camera body – Pentax K-5 II
Lens – Pentax 18-135mm zoom
Tripod – an old Bogen I bought back when I had my first 35mm camera
Filters – Mostly just the protection filter on my lense. I do carry and occasionally use polarizing and soft gradient (.6) filters. When I want to play I sometimes use cross screen 8 and diffusion filters… both designed for use on film camera.
Flash – I don't really use flash very much, but do own a Strobie 130 compact flash and ProMaster macro LED ring flash. (And a Flash Bender.)
Camera bag – Manfrotto camera case for my camera and everyday essentials (a few filters, lens cleaner, extra cards and battery). Lowepro backpack for my gear.
Which is your favorite lens?
My Pentax 18-135mm zoom. Why? I love it because it's versatile and I can grab it and go for a walk. When I leave the house to walk the prairie in my backyard, on the DNR land next door, or just head out to a public garden or one of the many events happening in Wisconsin it's the one I always have on my camera. I can shoot everything from a close-up of a flower to a landscape or sunset with it. I even use it when shooting events!
When you go on one of your photo adventures, what all do you take with you?
All adventures include photography. Does not really matter where I'm going so I always take my small camera bag/case. It contains my camera and the 18-135mm lens. Plus, lens cleaning cloths, a brush, a cable release and most important an extra battery and several SD cards. If I'm going somewhere specific I may take my backpack, too. In there I have 2 macro lenses (Pentax macro 100mm and LAOM 2:1 super macro - 60mm (manual focus, but greater depth of field)), a telephoto lens (old Tamron 75-300mm), a fish eye (which I rarely use), a small flash plus a crystal ball. Also a tripod. (Or monopod if they won't let me bring in a tripod.)
When you go on one of your travels, what all do you take with you? Why?
I would take my camera bag, my backpack full of gear, and a tripod and. I'd pretty much take everything, because I don't really have that much gear and you don't know when something might be needed… or desired. Plus I hate not having it when that perfect shot comes along. If I can't take a lot then the camera bag with the bare minimum goes along. (Maybe 1 macro and a tripod?)

Among the camera equipment that you own, what has been your favorite purchase? Why?
Would it be too obvious to say the camera itself? I love my Pentax! I've owned Pentax since I shot film. Last time I had to purchase a camera I did a lot of research because I did not want to just be buying another Pentax because of brand loyalty. What I discovered was it was the right camera for me. I like the body, the glass and the color system. It is weather resistant so I didn't have to worry about taking it out in fog or snow. (I take it out in the rain, but usually protect it; afterall it is not a waterproof model.) I like that it had stabilization in the body and I didn't have to look for it in every lens. And it felt good in my hand; I tried the Nikon, but was afraid I'd drop it if I shot 1 handed. I have small hands and don't have a strong grip and the Pentax has a nice finger notch in the hand grip that lets me hold on.
Toys that I have bought that I love include my flashbender and my crystal ball. I don't use a flash much but when I do I use my flashbender to diffuse the light it so I don't get the harsh shadows. It's a really good tool to have in your bag. The crystal ball I love just because… I bought it on an impulse and I haven't found any really good reason to have one except I like the challenge of seeing what I can do with it, the fun of playing with it.
How do you educate yourself to take better pictures?
a. Take photos! There's some truth to practice makes perfect.
b. One thing that really helped me get better was the switch from film to digital and 'chimping'. I used to do this often when I started and it helped me get a better grip on the f stops and shutter speeds I like to use.
c. Online classes. I like used to watch a lot of CreativeLive classes. They are free to watch when they they stream them. (You can purchase them to watch again if you like.) I just picked up a lot of tips watching them live.
d. Books a bit, but mostly I just look at the pictures and the captions, so I find them less helpful.
e. Look at other photographers' work and joining online photography groups. You can learn things in the discussions and if you want to know how they got that photo you can ask them.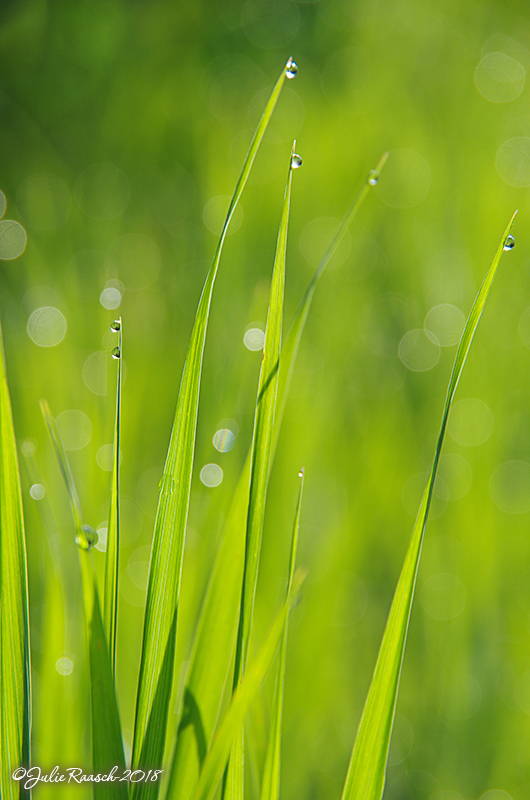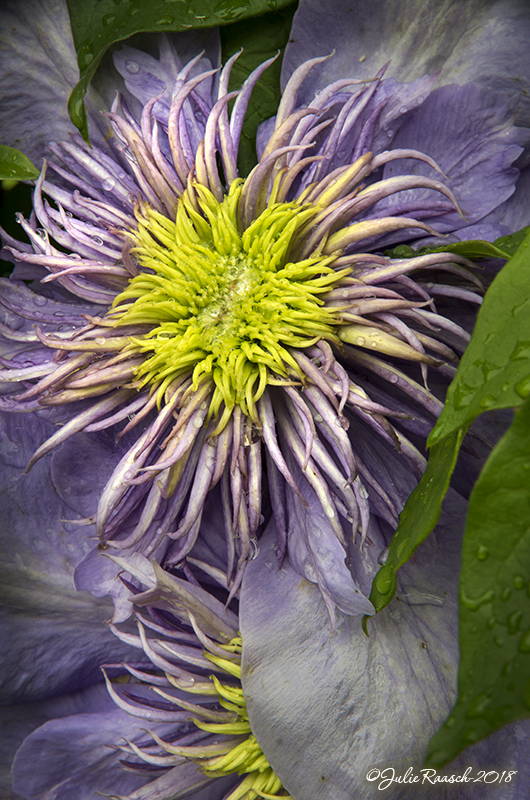 Among your works, which one is your favorite? Why?
Only 1? Not sure I have only one.
My favorite flower is an iris I shot at a garden center just after a rain. I love the rain drops, the way I cropped it, the focus, the purple… the fact that it is a direction I want to take the work I'm selling.
Another favorite is one I've titled 'smile' of a dragonfly up close. I both love and am proud of this photo. I set out to get a photo of a dragonfly that day, on that walk, and achieved it! I took more traditional views of the dragonfly, I was happy to have captured it and not scared it off. I studied it, through my macro lens, and noticed it would occasionally look around. That's when I saw the pose I wanted to capture. It's a very interesting and different perspective… and I managed to capture it. I studied and photographed that one dragonfly for about an hour, before pulling myself away to continue my walk.
Lastly I also love a couple of fire related photos. One taken at Olbrich where some fire spinners were practicing. I took many long exposures of the fire spinning in all different patterns. The other taken during heavy rain, at the first Midwest Fire Fest, of a FeLion Studio iron pour.
Whose work has influenced you most?
I'm not sure my work was strictly influenced by a photographer. The first photographer whose work I became aware of was Art Wolfe's work. Mostly his animals. I also loved Ansel Adams' vast landscapes. I think my current photographic work however was more influenced by Georgia O'Keeffe's flowers. My mother is a fan of her and likes her poppies. Some of my favorite photos that I've taken are in that vein and I think that is the direction my flower work is evolving toward.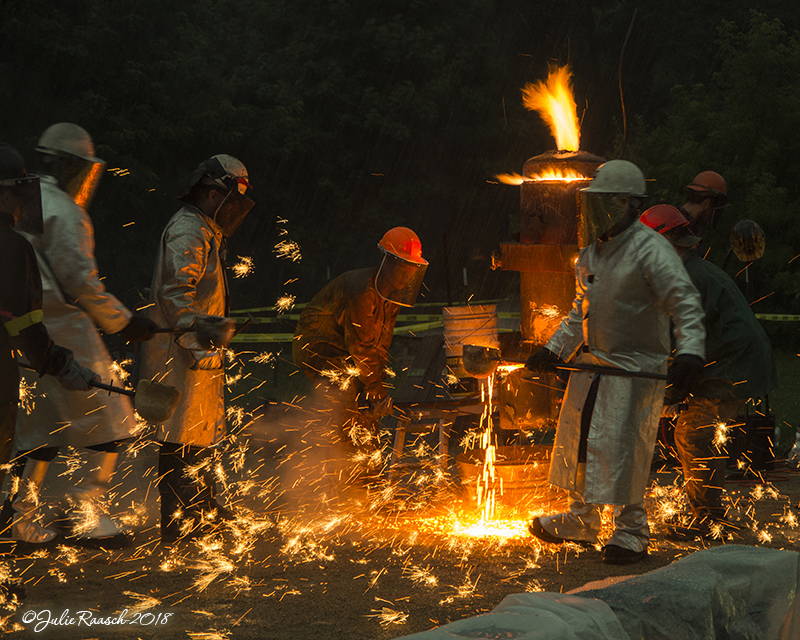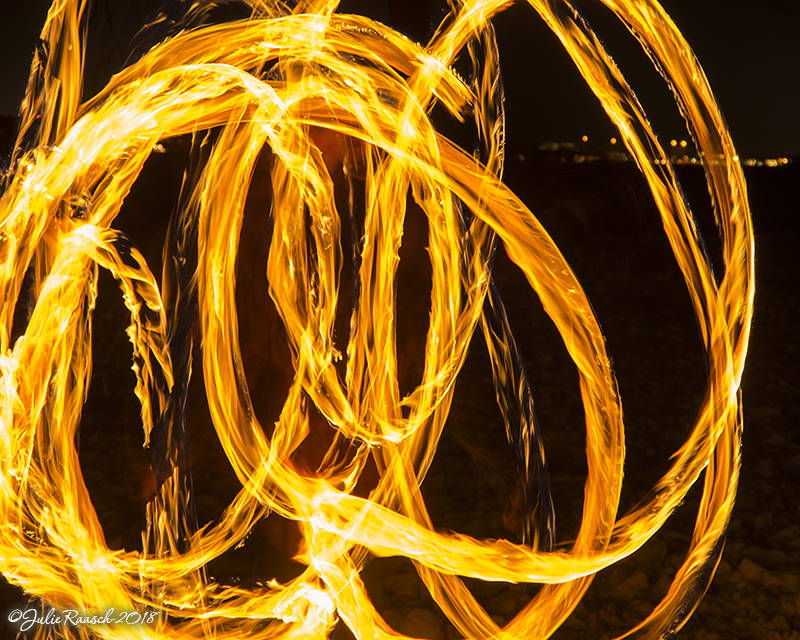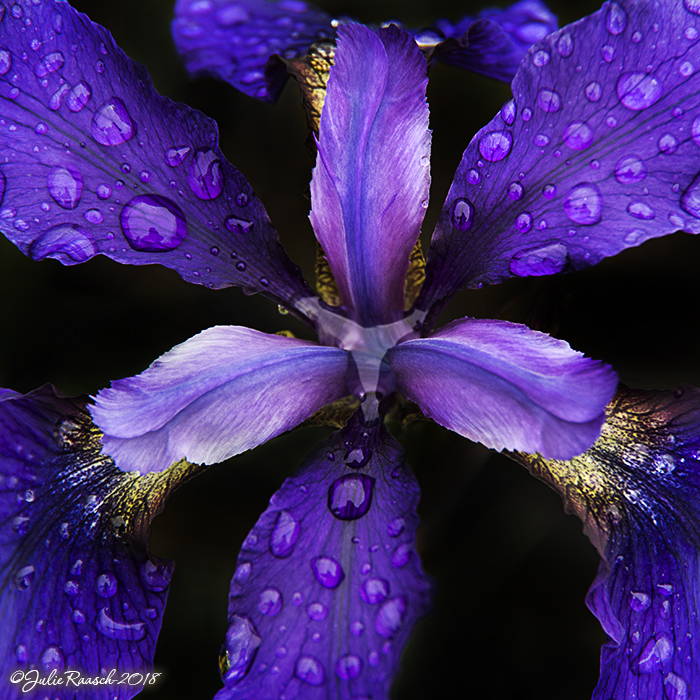 What is the one thing you wish you knew when you started taking photos?
That it's addictive and I'd feel the need to take my camera everywhere, because you just don't know when a photograph is going to present itself… it would not have made any difference!
Nothing… it's all been a great learning experience and ride.
Where in the Madison area do you often find yourself taking photos?
I'd have to say the UW campus, but that's because until March I was working on campus and it was nice to take a break from work and walk around campus with my camera… there are small gardens and buildings one can find in less than an hour. If I had to pick a favorite place that I've gone back to photograph repeatedly it would be Allen Gardens. It's a great little garden that's open to the public.